Unleash the full power of MYOB in your business
MYOB Approved Bay Business Support are here to help.
Our Difference
Offering knowledgeable, friendly advice and tuition, Shelley, and Luiza unleash the full power of MYOB in your business.
Bay Business Support specialise in one-on-one onsite training. We come to you, in your place of business; using your own live data file to assist in any particular areas that are giving you trouble.
Your satisfaction is paramount and we will give advice to ensure that you are matched with the most suitable product for your company's needs.
We back up our training with phone and internet support and troubleshooting so even if you are out of town and can't talk face to face, we can still ensure your experience with MYOB as stress free as possible.
Our greatest satisfaction is in training our clients to a level of competence where they have the confidence to complete their accounting & payroll themselves.
However, we enjoy building a relationship with our clients so that they feel comfortable to call us for continued support.
We also hold multi-person training classes and workshops for up to 3 people on specific subject training; either at your work site or ours.
Or, if you're just starting out, the team can set you up with MYOB products that best suit your needs. They can install them and set-up your system to help you start off on the right foot. They can even get your invoice and statement forms looking their best before they go out to clients.
We are trained exclusively in MYOB AccountRight, and MYOB Payroll and offer the highest quality of education to empower you and your business – or even just help you to land that job with MYOB requirements.
OUR TEAM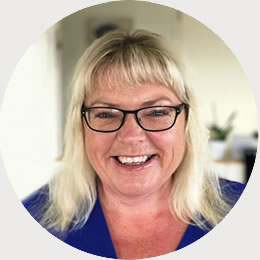 Shelley Stewart
Director & Training Consulant
Shelley has been training in MYOB products for 13 years and an approved MYOB Consultant for 5 years.
17 years with NZ Post & Telecom in customer service, supervising staff and training in computer programs.
16 years office management experience using MYOB Accounting products and MYOB Payroll.
Actively involved with dog agility training.
Married with 2 adult children, 2 dogs and 1 cat.
Phone: 027 687 32 38 or 07 576 0662
Email: shelley@baybusinesssupport.co.nz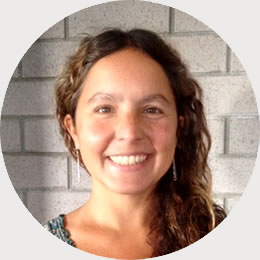 Luiza Fernandes
Training Consultant
Luiza is originally from Brazil and has lived in New Zealand since 2006. We have worked with Luiza for several years and recognize her knowledge with MYOB as well as Microsoft products and other addon software.
She has a degree in Biological Sciences.
8 years work experience in Office Management and Administration using MYOB products.
Lives in Papamoa with her partner Leo.
She has 2 cats and loves nature.
Phone: 021 027 41 631
Email: luiza@baybusinesssupport.co.nz
ANOTHER SATISFIED CUSTOMER

I have now been dealing with Shelley at Bay Business support for 11 years. Shelley has a great personality and makes life very easy with her prompt and professional manner. I can phone Shelley at any time, she can help me over the phone, remotely or makes an appointment to come and sort out any strife I have got myself into.
I would highly recommend her to any new or existing company that needs an excellent package with friendly, no fuss help at the end of the phone.
Di Sherer Wardrobe World, Kaos Wardrobe Solutions

Bay Business Support has been Family Links 'support team' for our accounting and payroll for many years. I have been managing Family Link since December 2011 and have totally relied on the fantastic support, advice, efficiency, professionalism and good natured service from Bay Business Support. Shelley has been awesome and my lifeline when things go wrong, or I need some advice. I thoroughly recommend Bay Business Support to any person, or business, who requires their expertise, you won't regret it!!
Brian Thomas, Trust Manager, Family Link
Talk to us about making it easier to run your business
If you would like to speak to the team, you can call us on 07 576 0662, or fill out the form and we will contact you shortly